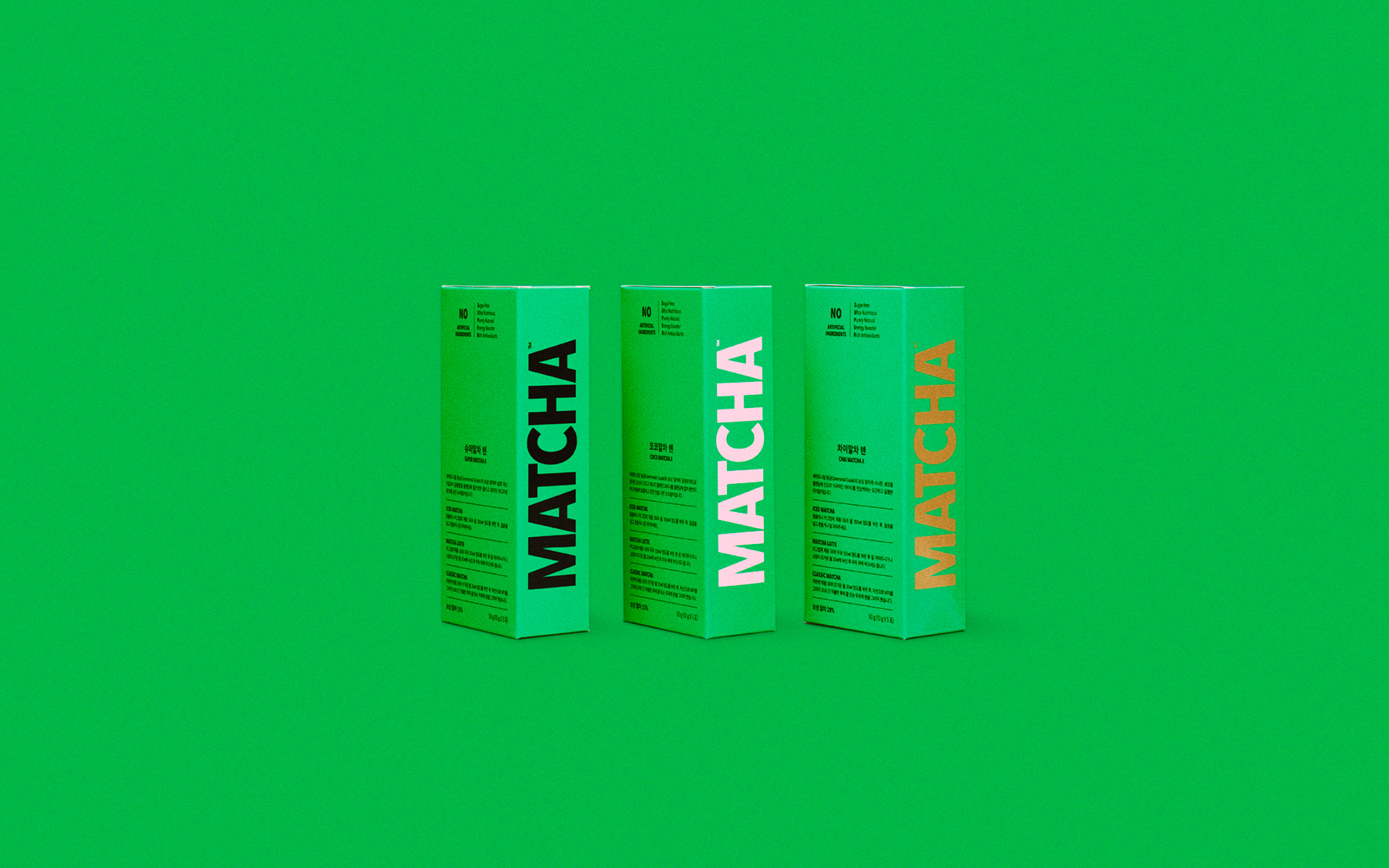 ​​​​​​​
SUPER MATCHA uses the highest grade matcha known as the "Ceremonial-Grade" organic matcha from Korea, blended with no sugar, no artificial additives, no coloring, but natural ingredients only.

​​​​​​​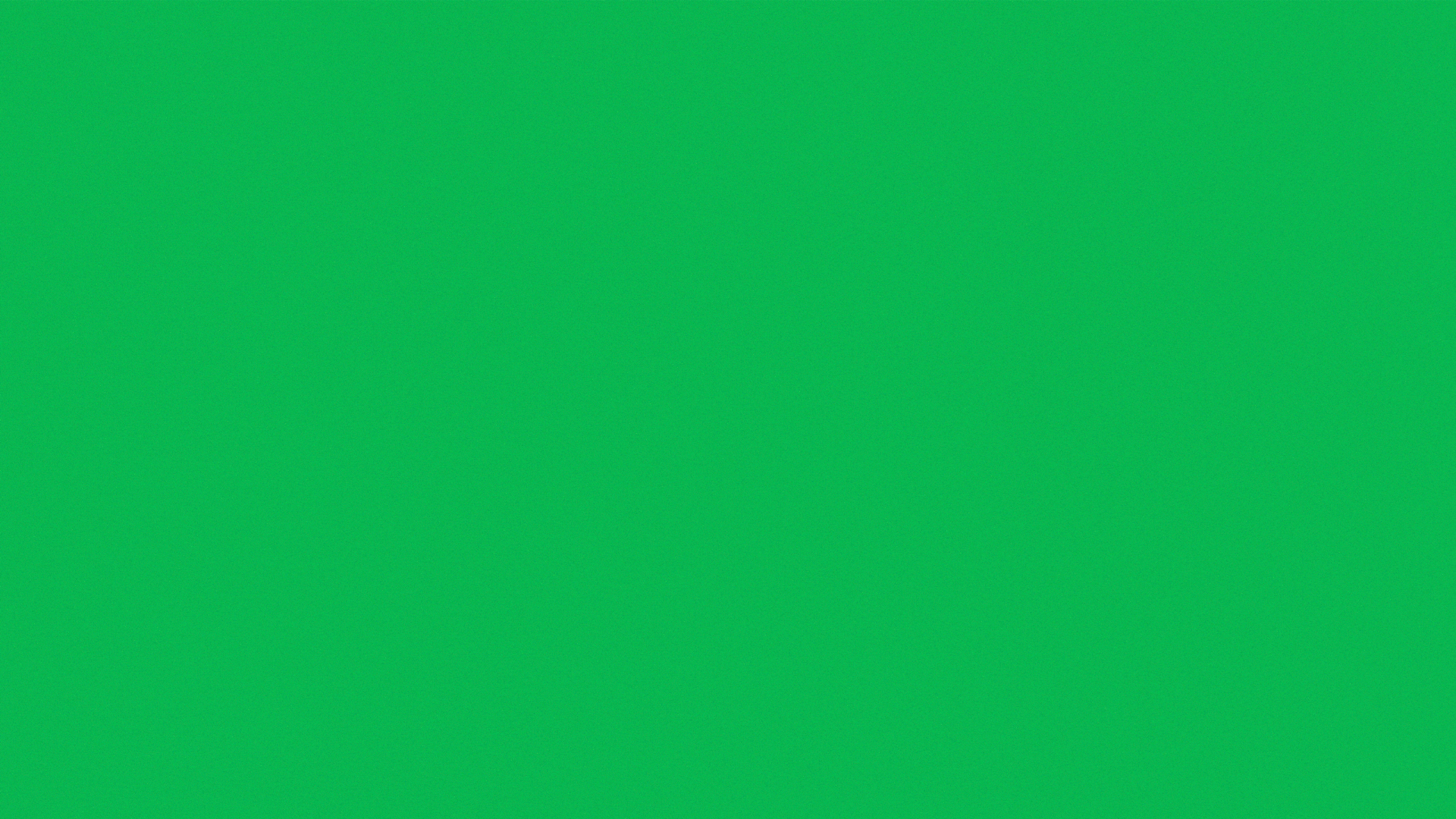 I tried to match the strong efficacy of matcha with naming and slogan and placed it in full typography on the front. I put the abbreviation for the brand value in the word SUPER(Sugar-free, Ultra-nutritious, Purely-organic, Energy-booster, Rich-antioxidants) on the front, and placed the word MATCHA on the back of the package to enable intuitive information delivery.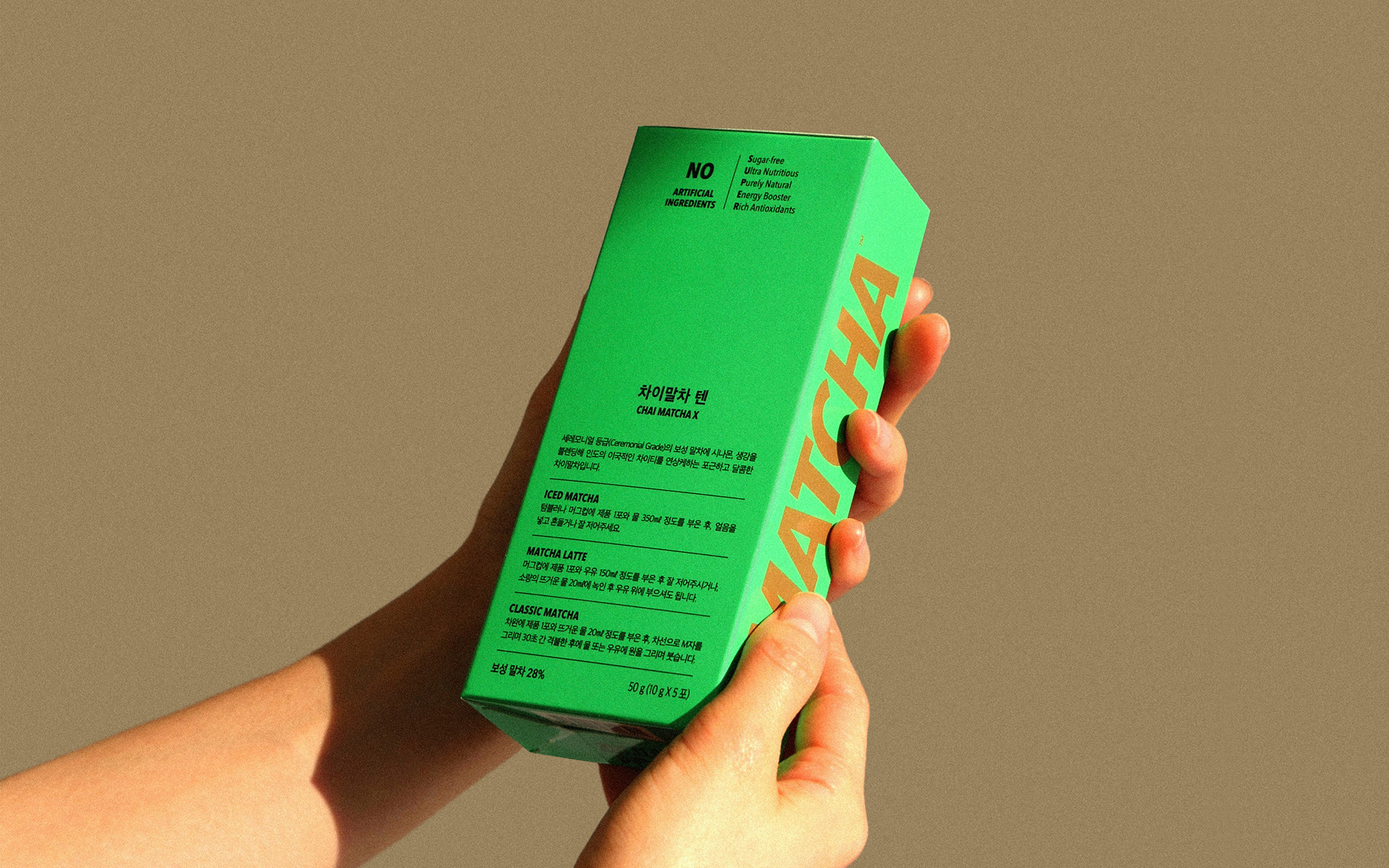 In addition, unlike other products that recipes or usage information are printed as additional information on the back or the side in small portion, I placed the recipes most needed to enjoy matcha on the front of the package.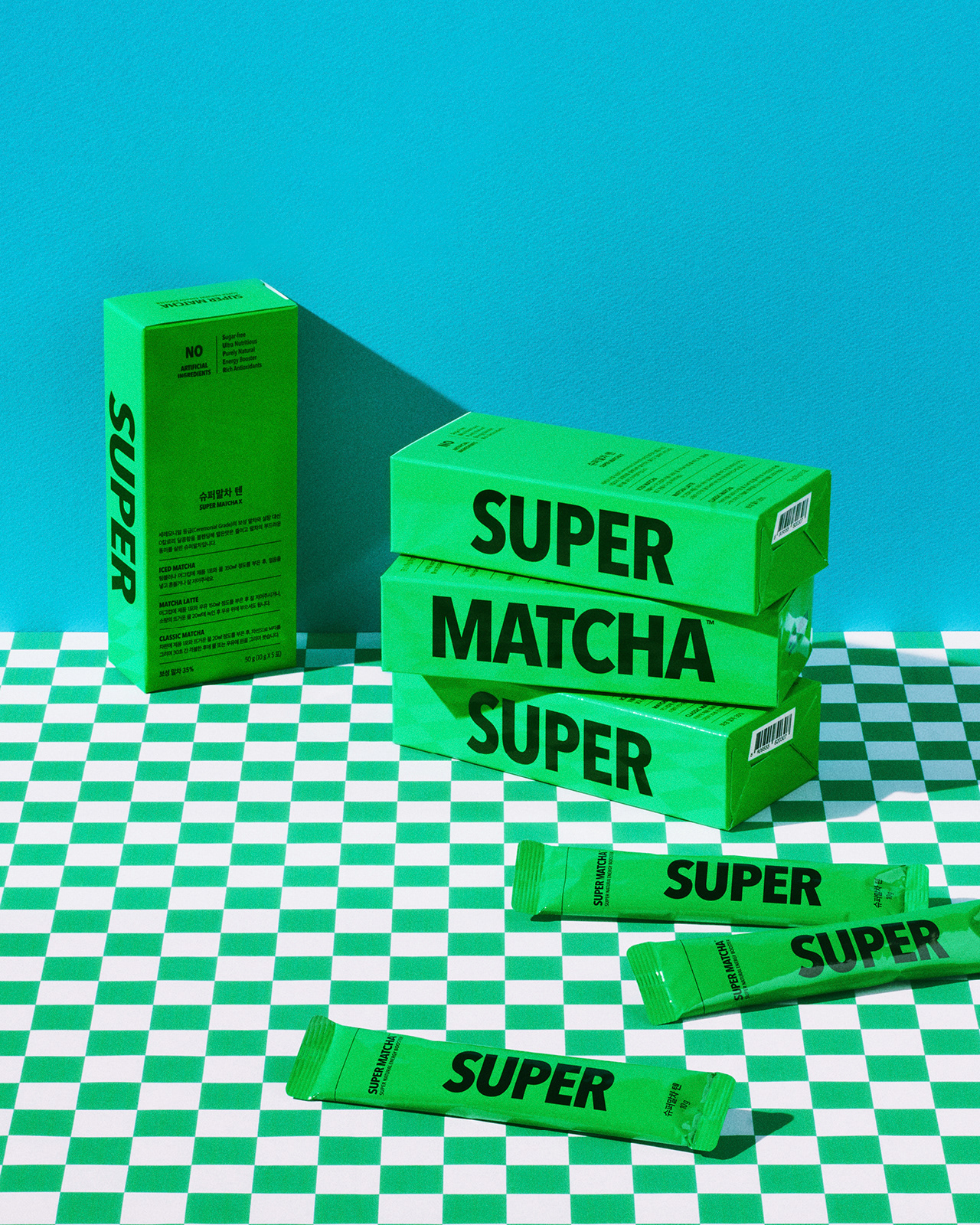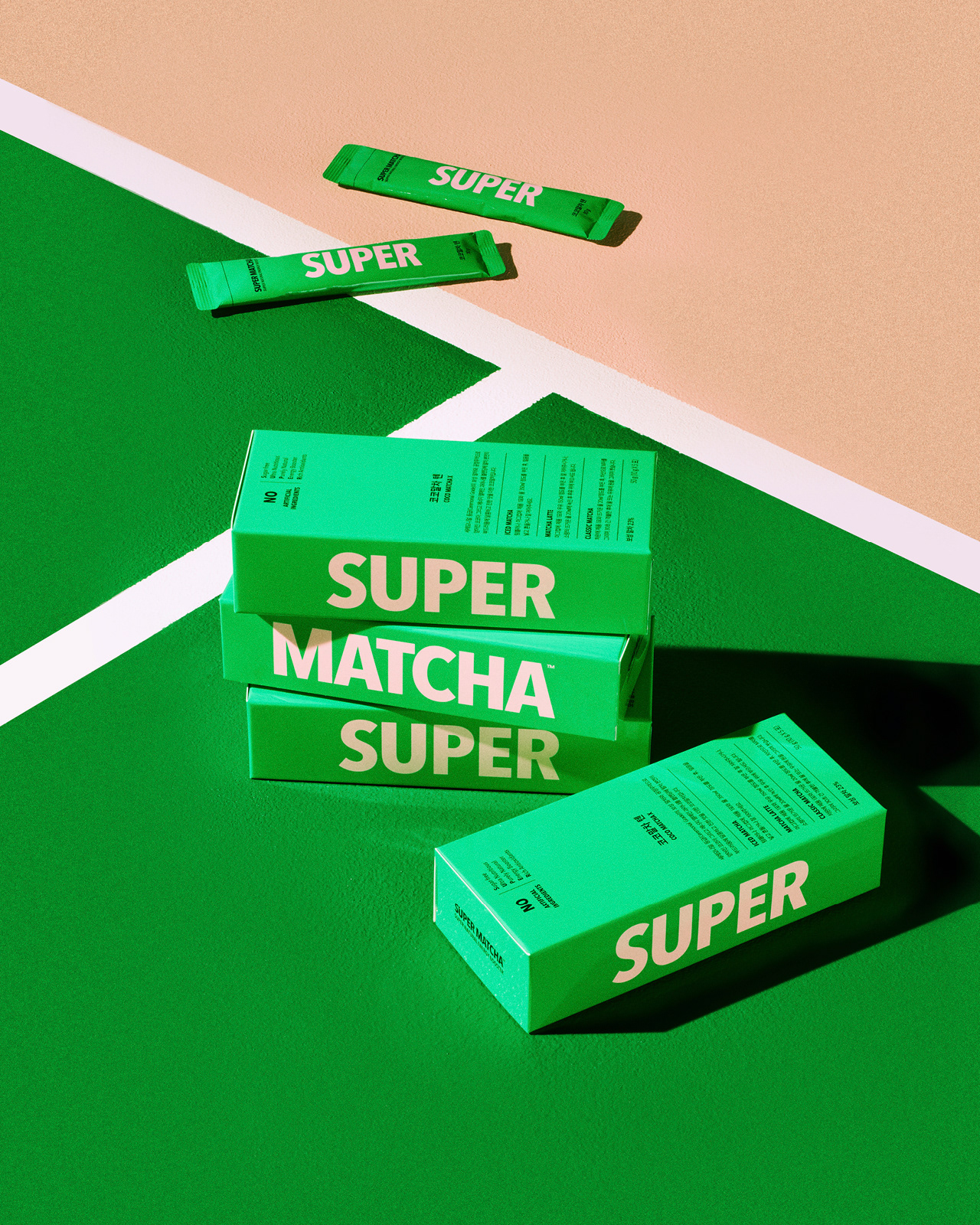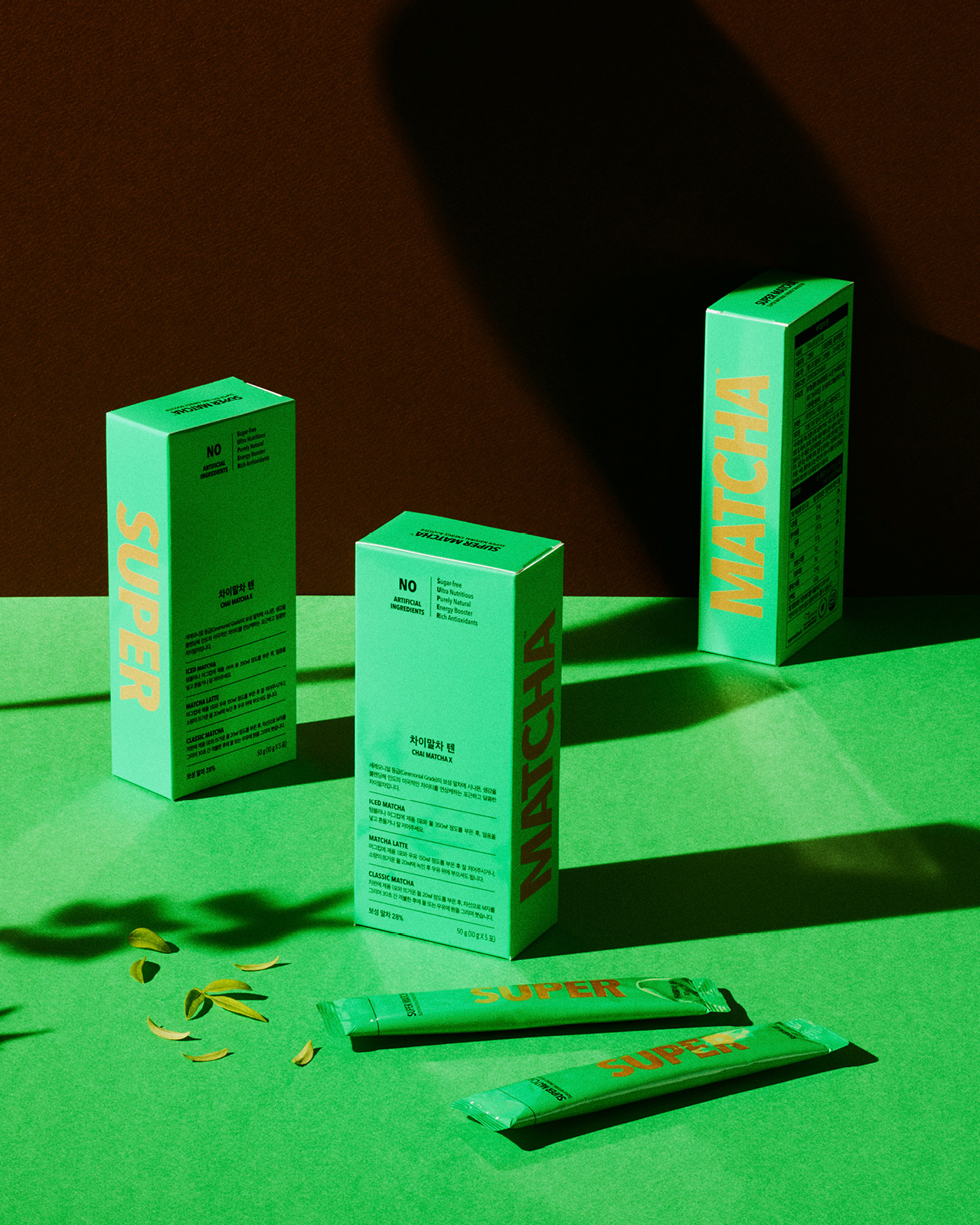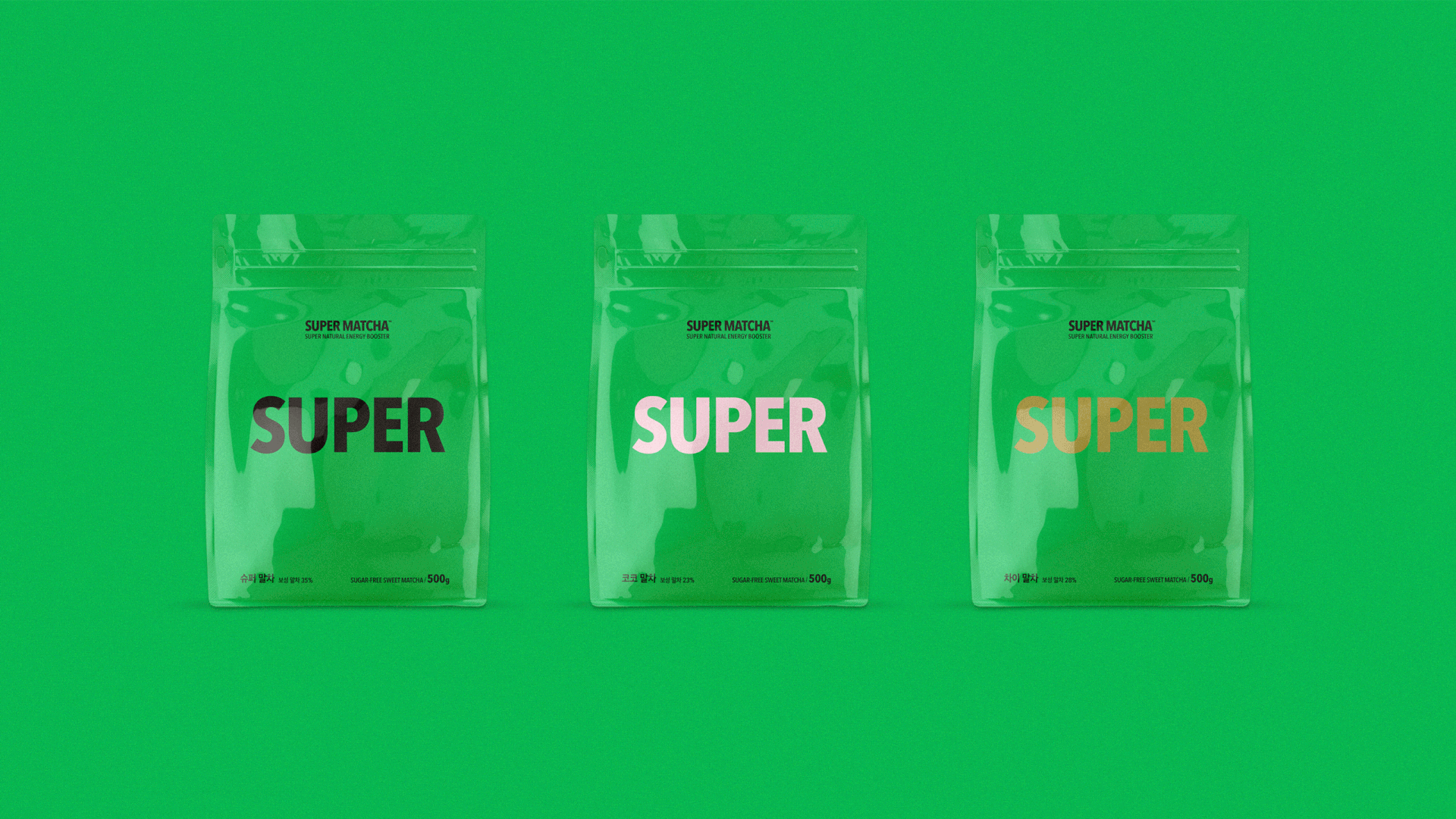 Matcha tea would have a more vivid green color with better quality grades, therefore the brand color of Super Matcha is set to Cyan-based bright green color. While most existing tea brands use green colors to present the image of 'clean' or 'natural', Super Matcha combined the brand's vivid green color with bold typography to form a heavy contrast.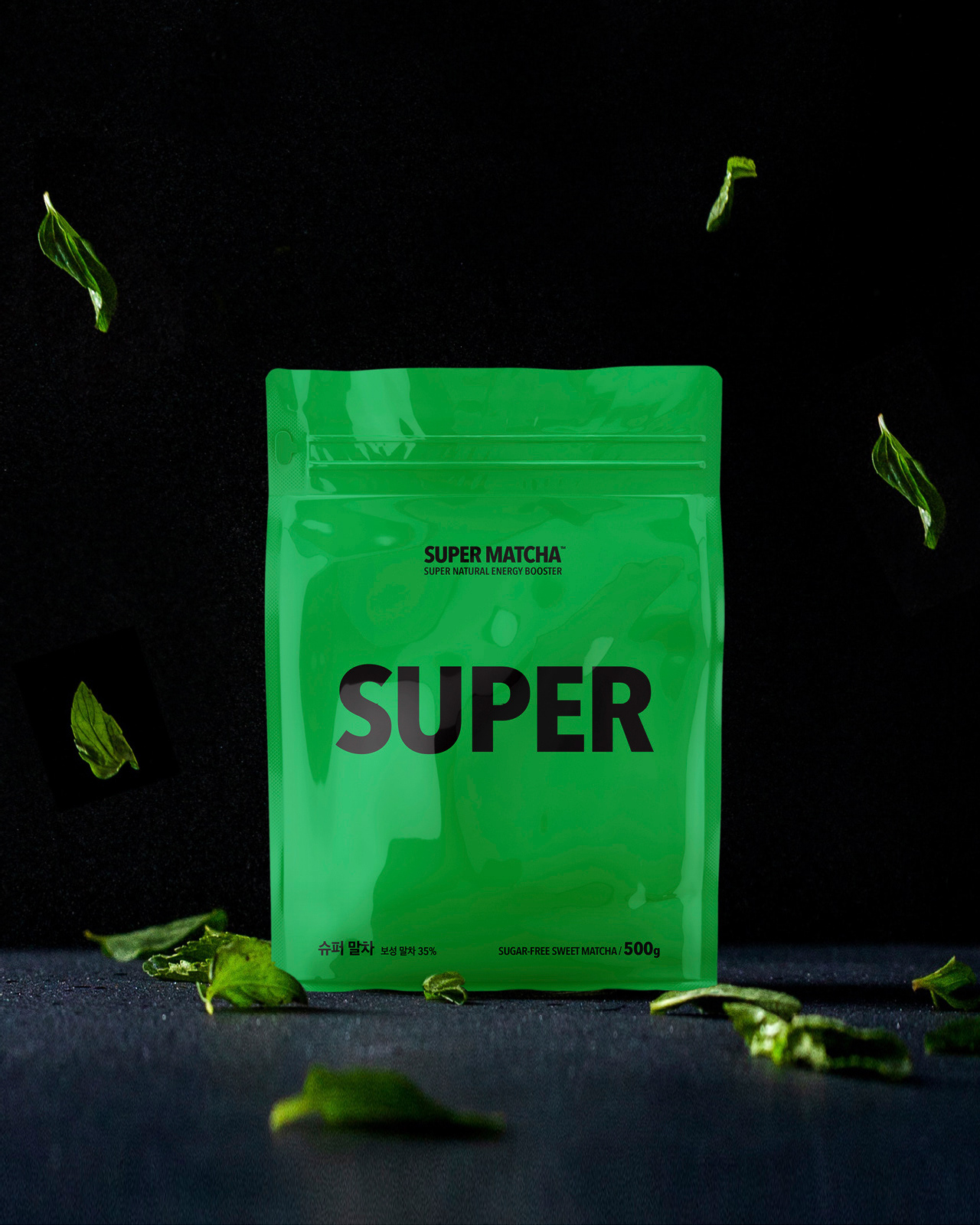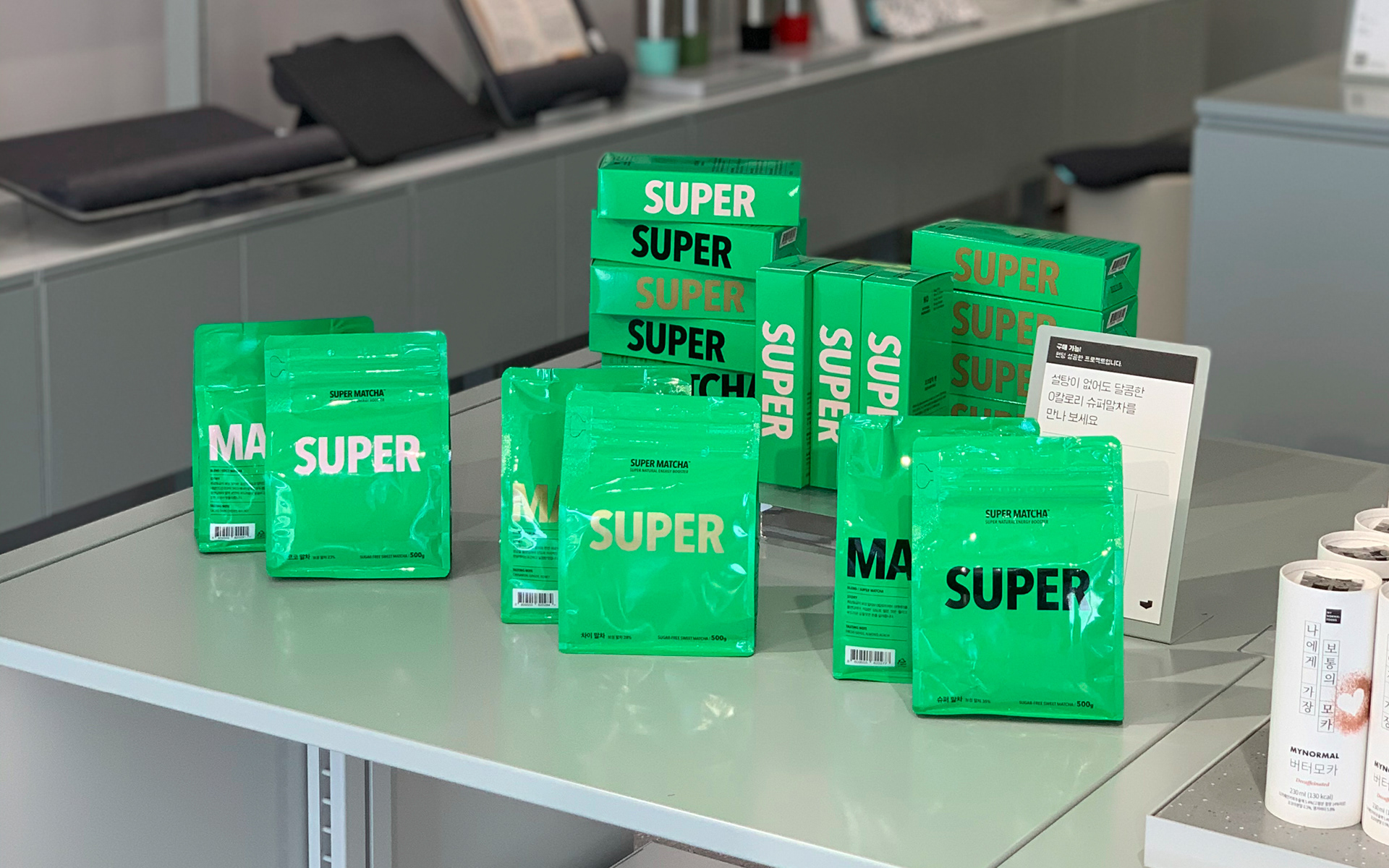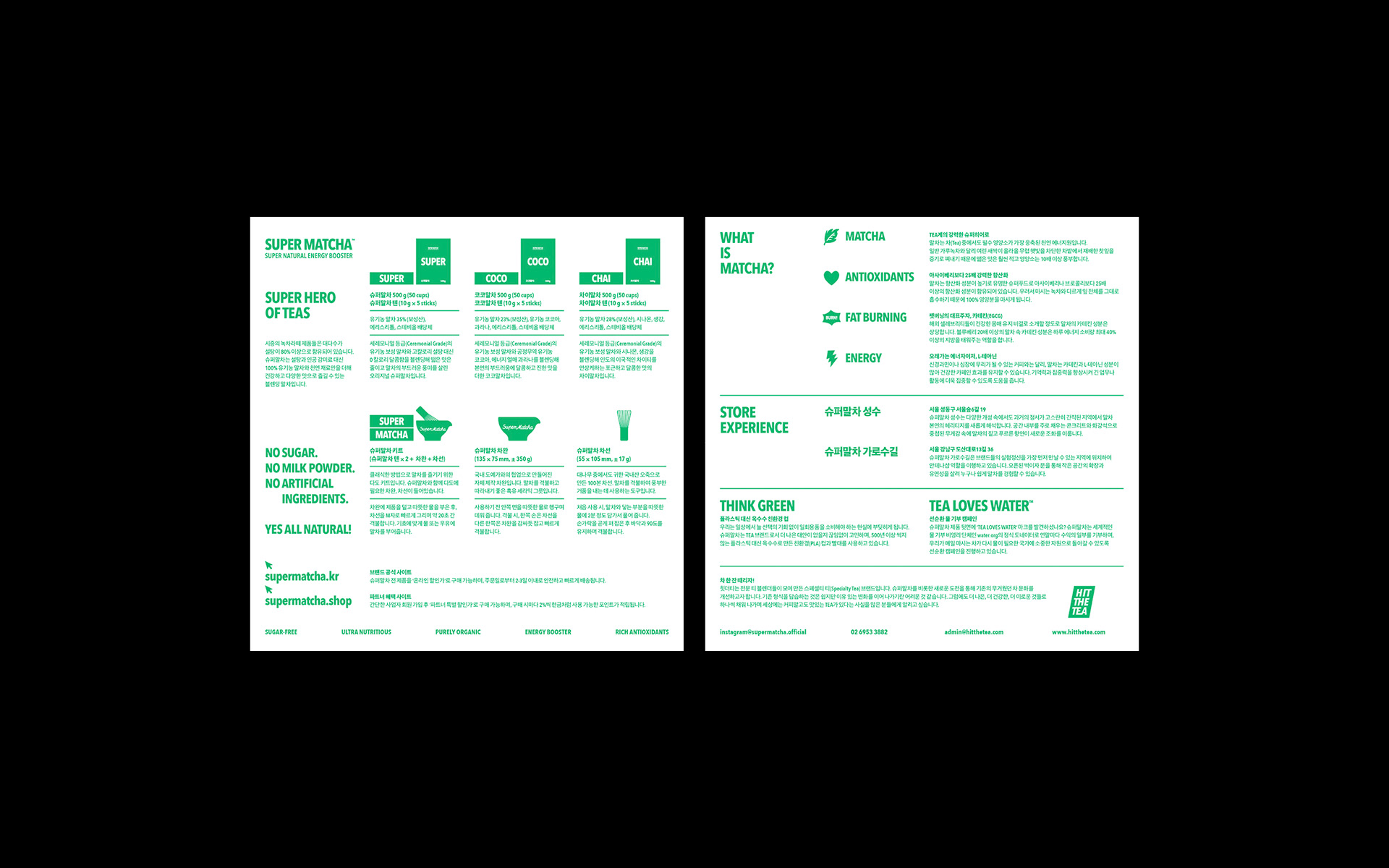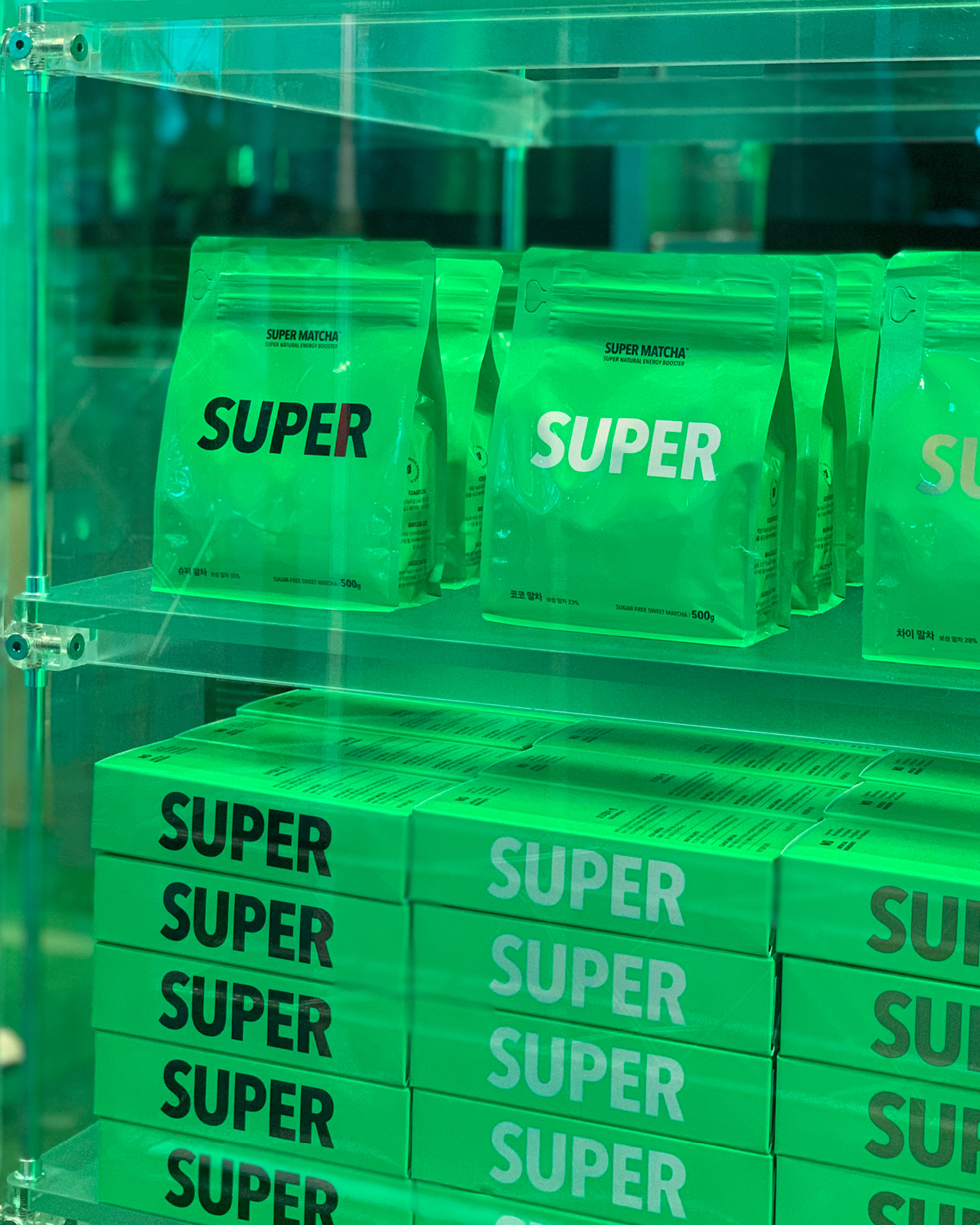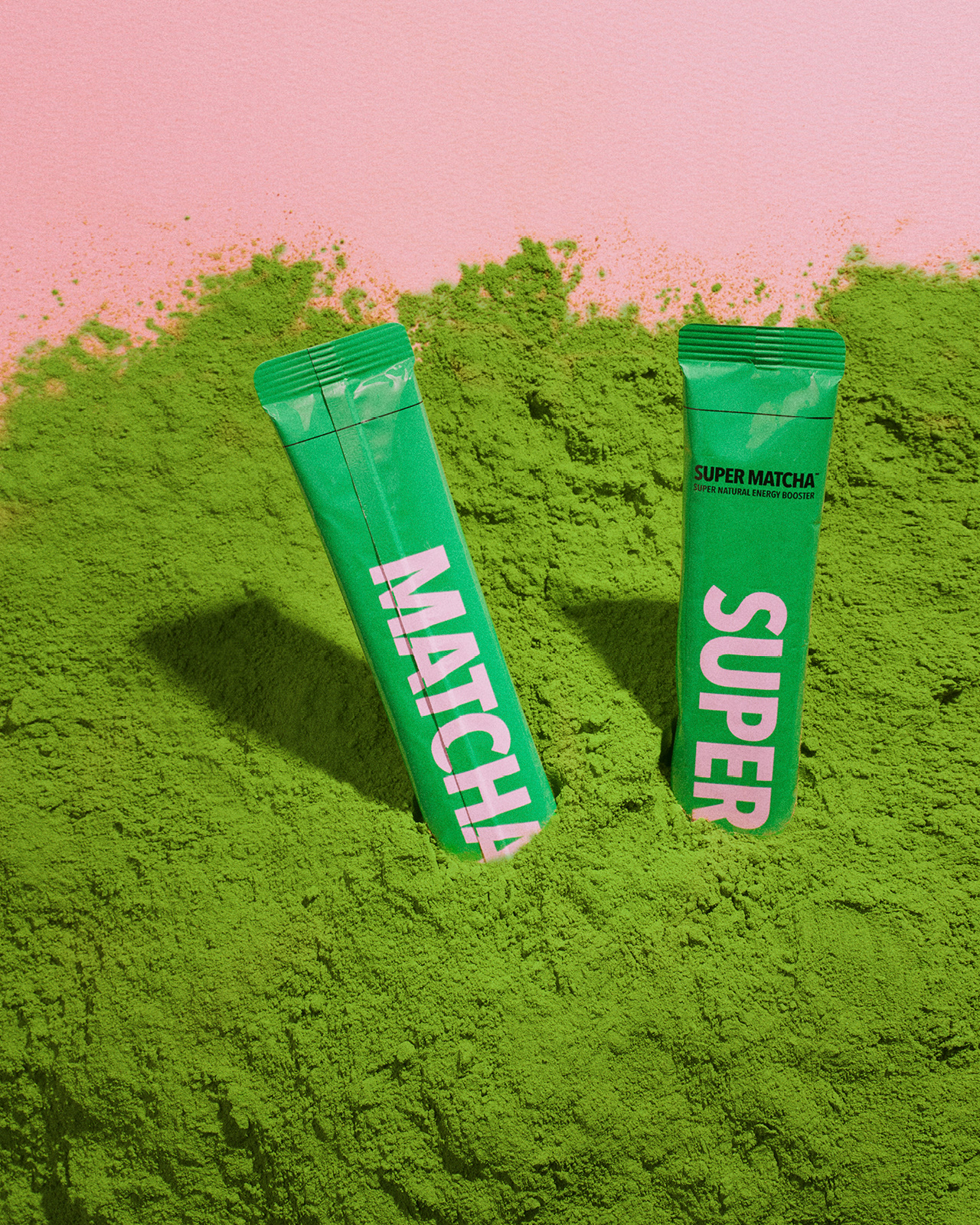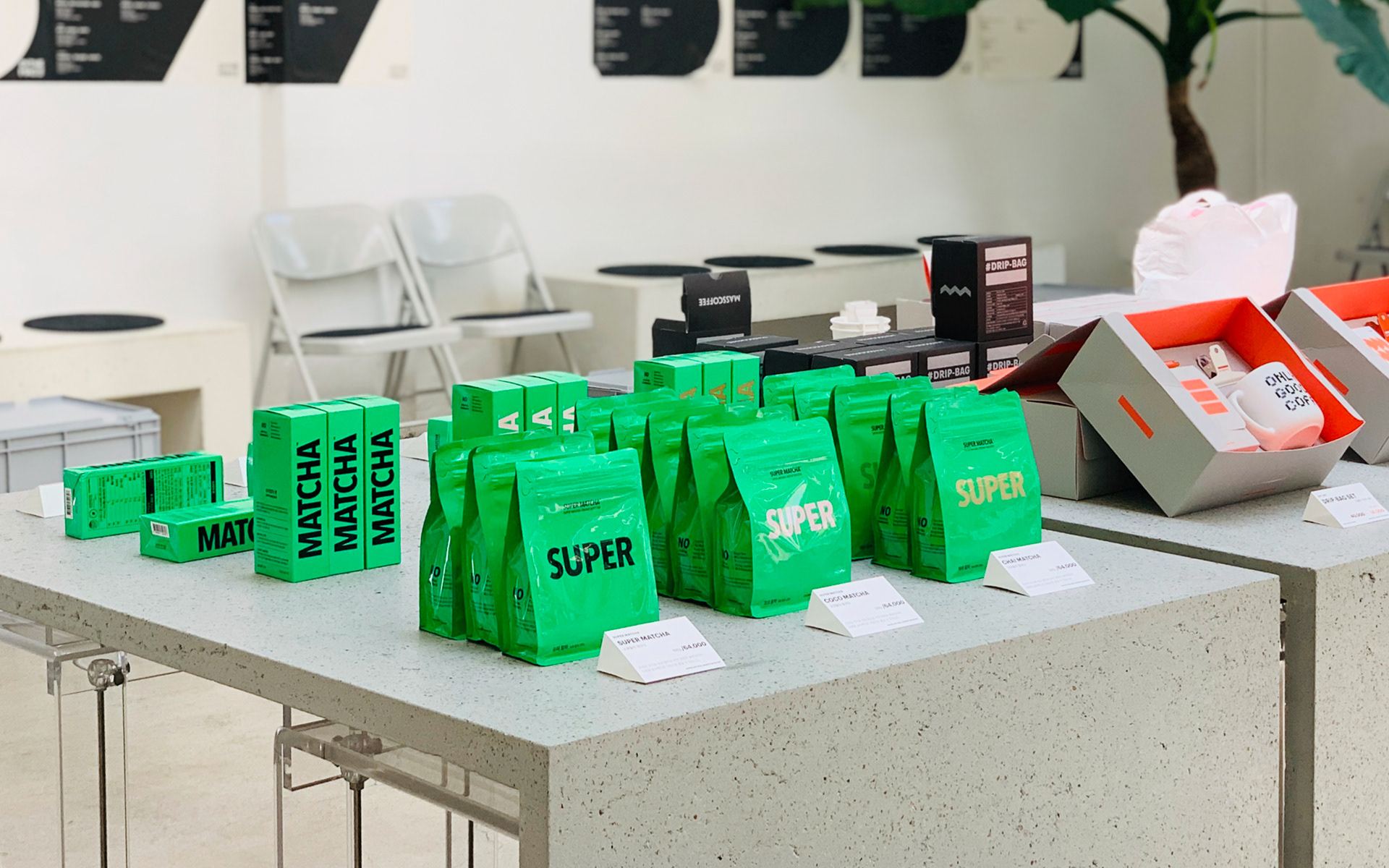 Photography: Eunjeong Kim, Sangho Son
​​​​​​​